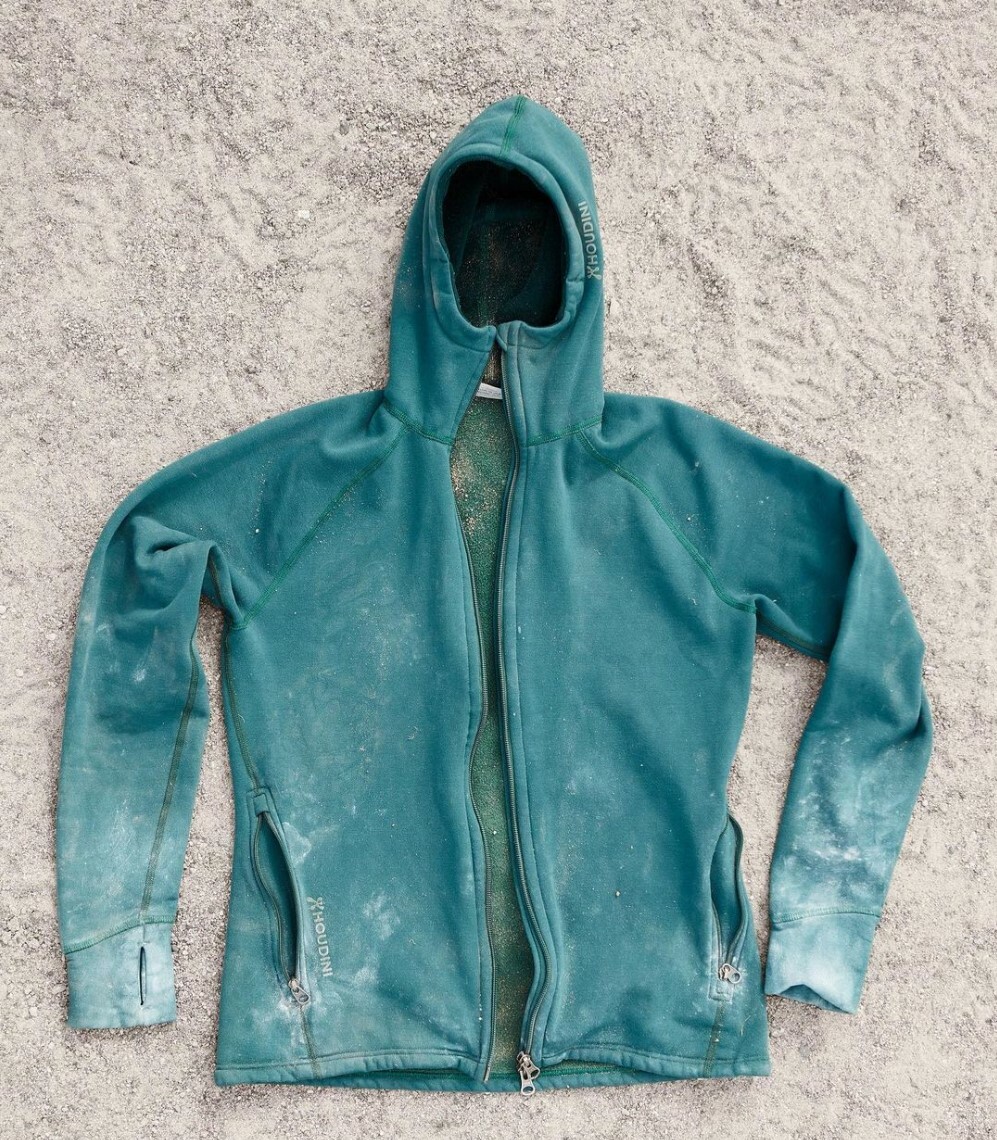 T
he Houdini design philosophy is to do more with less. Our idea of minimalist design is that freedom grows with reduction. The Outright Houdi is light enough to wear when a regular fleece jacket would be too warm, but warm enough to keep you comfortable on colder days if you layer it underneath a shell jacket. It's a truly versatile garment that works all year aroud.
We believe we have found the best light fleece fabric in the world in Polartec Power Stretch Pro Light. It has a smooth nylon face that's almost indestructible and a soft and cozy micro fleece inside. The jacket has two zippered side pockets, a high collar and tight fitting hood.
The Outright Houdi works perfectly for hiking, biking, running, skiing, apple picking, skateboarding, bus waiting or espresso sipping. It's almost easier to say when it doesn't work. The message is that when you wear the Outright Houdi, your imagination set the limits, not the clothes on your body.
Excellent warmth-to-weight ratio
Durable sweater knit face
Soft microfleece interior
2-way front zip
Zippered side pockets
Backdrop
Hidden draw cord in bottom hem
Bluesign®-certified
Made in Latvia
Weight 296 g
M
ain Fabric: Polartec® Power Stretch® Pro™ Light
Soft and supple microfiber stretch fleece insulation with an instant dry feeling and a jersey face with superior durability. Hydrophilic interior to pull moisture away from the skin.
Origin: USA
59% Polyester, 33% Polyamid, 8% Elastan
Weight: 170 g/sqm
Origin: Italy
Quick dry construction
Excellent breathability
Wicking microfleece inside
4-way stretch
Durable polyamide face
Synthetic materials
When washing clothes made of synthetic fabrics, the use of a washing bag becomes even more important: It prevents microplastics from entering into rivers and oceans.
Air clothes instead of washing to save water, energy and to make the garments last longer.
Use a washing bag to protect your garments and to prevent fibers from leaking. When cleaning the bag and filter in the machine, make sure to wipe it clean and throw the lint in your trash can. Never rinse it in water since we don't want the fibers to end up in lakes or oceans.
Machine wash, max 40 °C/104 °F.
Use mild environmentally certified detergents and make sure to use the right dose.
Avoid fabric softener. Besides being harmful for our environment, they have a negative impact on the garment performance, mainly moisture transportation and breathability.
Tumble dry on low heat.
Iron on low heat.